Welcome to the Rochester MN Kennel Club Website!
Join us at our 2017 Show!
Specialty Shows
Star of the North Chinese Shar-Pei Club
Friday, September 15, 2016
Show Hours – 4:00 pm to 8:30 pm
North Star Labrador Retriever Club of Minnesota
Friday, September 15, 2016
Show Hours – 11am to 9pm
Supported Entry
Staffordshire Bull Terrier Club of America
Saturday September 16, 2016
48th & 49th Annual All Breed Shows, Obedience Trials & Rally Trials
Saturday, September 16, 2016 & Sunday, September 17, 2016
Rochester MN Kennel Club
Olmsted County Fairgrounds
Graham Arena
***Special Notice***
All RV parking will be reserve locations only Get your reservations in to secure your spot.
*** RMKC 2017 Judging Program ***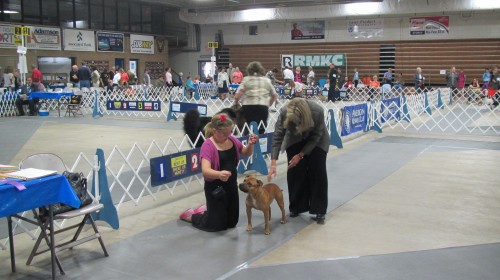 Thanks to everyone that entered this years show. Your participation makes our show a success.
RMKC Constitution & By Laws – 2011